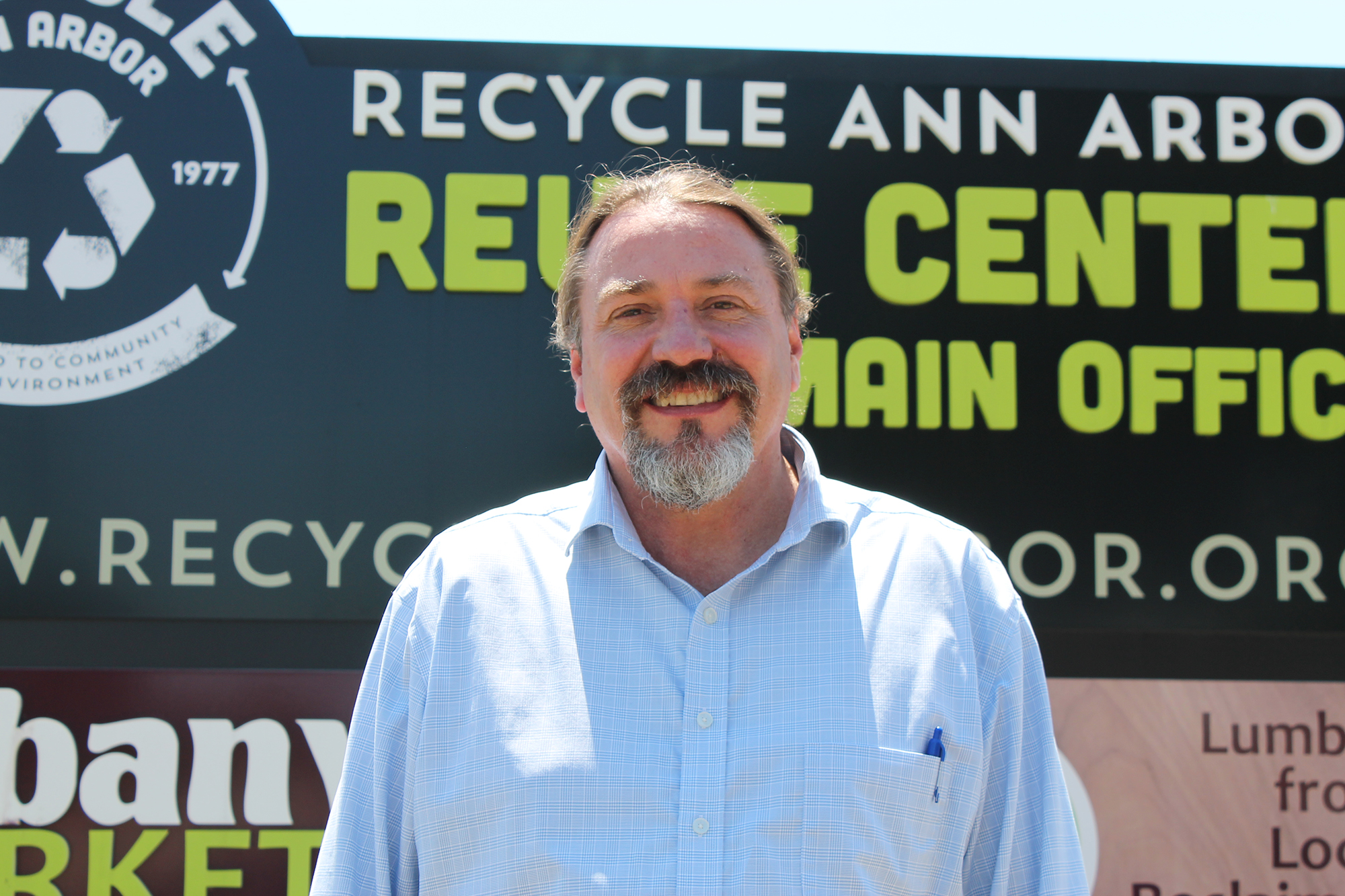 Recycle Ann Arbor Announces Hiring of Nationally Prominent Recycling Industry Leader as New CEO
Recycle Ann Arbor is pleased to announce the appointment of Bryan Ukena as its Chief Executive Officer. Ukena has deep roots in the recycling industry, dating back to the late 1980s. Ukena began his recycling career in Arkansas, helping establish the state's first recycling program in the City of Eureka Springs. He went on to hold leadership positions in Colorado, Minnesota, and Wisconsin.
As Co-President of Minnesota-based Eureka Recycling, the nation's largest non-profit recycler, Ukena oversaw the development and financing of a privately-owned, state-of-the-art Materials Recovery Facility (MRF), and the growth of collection programs that now service the Minneapolis-St. Paul metropolitan area. With Washtenaw County actively exploring the regionalization of solid waste services and the development of a new MRF, his expertise and experience helped Ukena stand out during the candidate search.
"I am excited to be joining Recycle Ann Arbor at this point in its history, with 40 years of recycling experience and innovation to build upon," commented Ukena, "Our organization is in the perfect position to forge into the future of green community initiatives and I am honored to lead the RAA team into the next phase of our evolution."
Ukena currently serves on the Board of Directors for Eureka Recycling and is an active member of the Solid Waste Association of North American (SWANA). He has worked for both municipalities who administer community recycling programs and the non-profit recyclers hired by cities to implement recycling collection programs. The diverse positions held at every level of the recycling process equip him with a uniquely comprehensive perspective to guide his decisions at the helm of Recycle Ann Arbor.
"Bryan's experience spans a cross-section of solid waste industries relevant to the future of Recycle Ann Arbor," remarked Eric Head, Chair of the Board of Directors at Recycle Ann Arbor. "Bryan's results-focused business acumen will help drive sustainable recycling practices for our community."