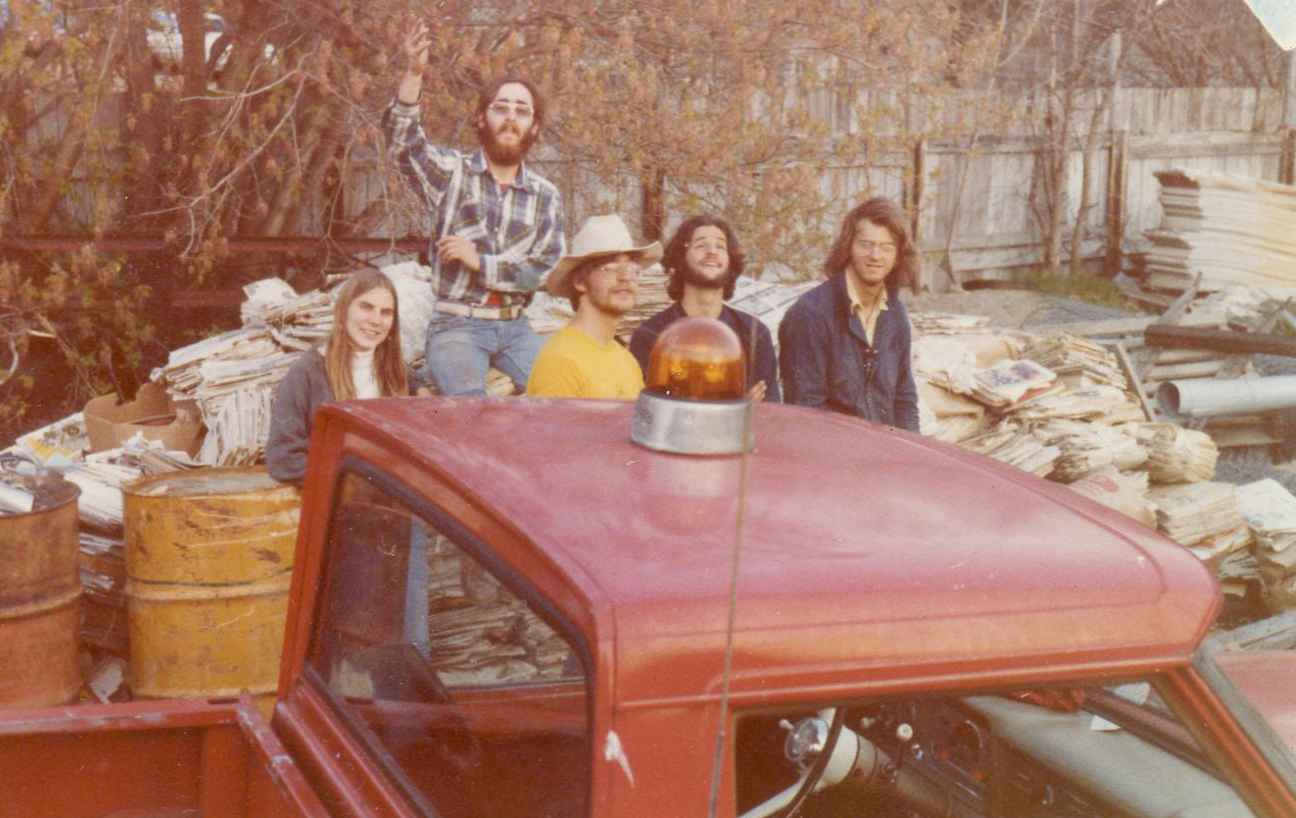 Recycle Ann Arbor's Humble Beginnings: Love, Sweat, and a Better Glass Smasher
By Dan Ezekiel, one of the founders of Recycle Ann Arbor in the early 1970s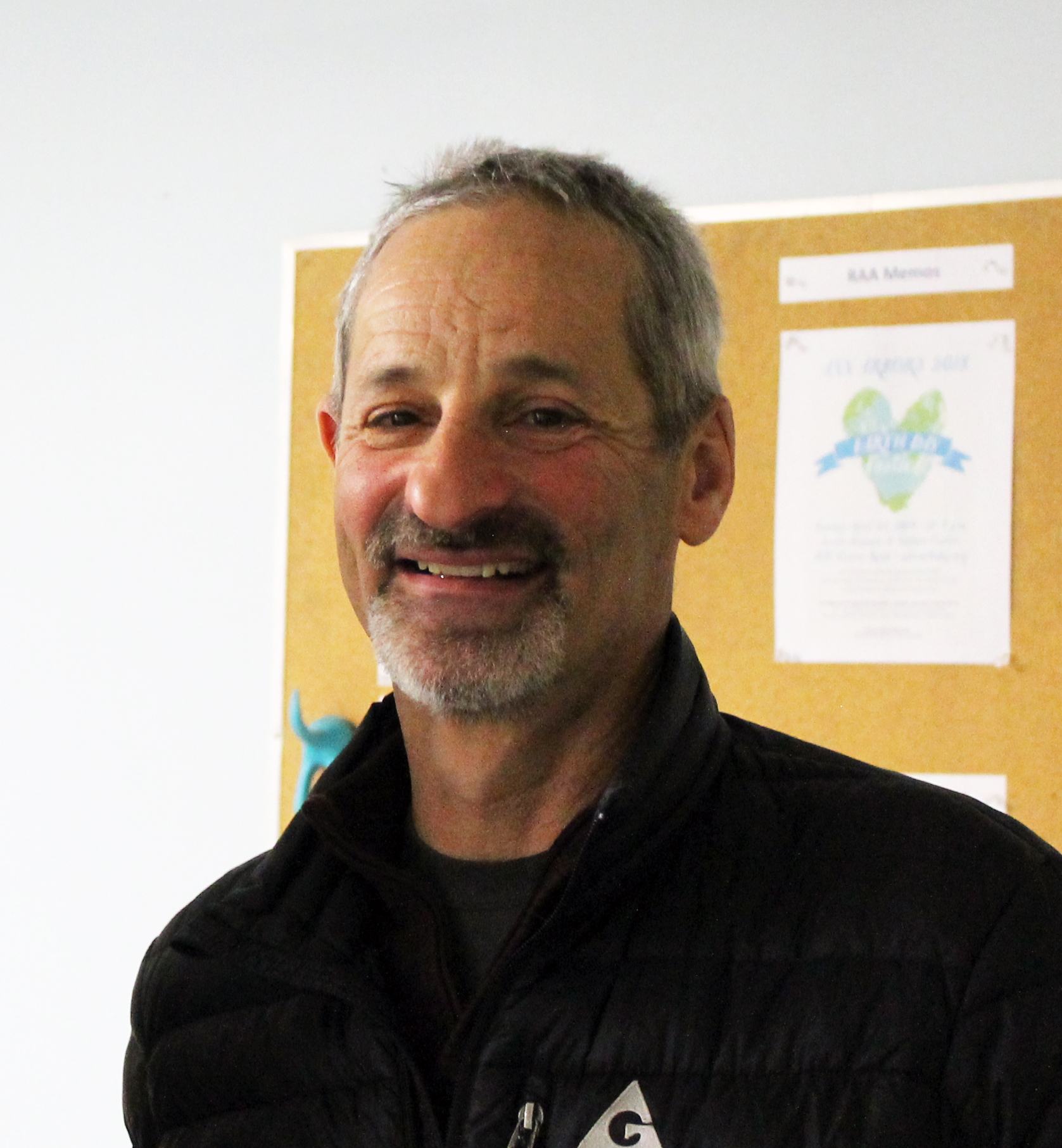 article first published by the Ecology Center in 2003
In the spring of 1978, I attended a meeting to organize leafletting for the first pickup by Recycle Ann Arbor, a new organization loosely modeled on EcoCycle, a non-profit recycling collection service in Boulder, Colorado. Recycle Ann Arbor was the brainchild of my friend Jonathan Dreyfuss, whom I had met when we were both sixth graders at Bach School, and his friend Rich Ruyle. The attendees at the meeting were idealistic U of M students like me. Also, like me, many were native Ann Arborites. Some of us had met while campaigning for the Help Abolish Throwaways referendum in 1976. HAT was a ballot initiative which created Michigan's bottle deposit law.
Soon we were spread out among the streets of the original Recycle Ann Arbor collection area, bounded by Main, Liberty, and Stadium. We knocked on doors and told people that recycling collection would be happening every first and third Saturday, beginning in May (later collection would be cut back to the first Saturday of the month only.) If the people were not home, we left them a leaflet with a recycling pickup calendar.
I couldn't tell how people really felt about the idea of a recycling collection. Ever since shortly after Earth Day 1970, the Ecology Center of Ann Arbor had run a drop-off recycling station, which by 1978 was located on South Industrial. Thousands of local residents faithfully drove to this station to drop off newspapers, cans, and bottles. Jonathan, Rich, and the rest of us young Turks thought it was high time that recycling was made more convenient and consequently diverted a much higher fraction of the 'waste stream' from the landfill. If we wanted people to recycle more, it had to be as simple as throwing away trash. Also, driving across town in order to recycle a bundle of newspapers may have felt good, but we suspected that the energy equation did not really compute very well...
When the first Saturday in May dawned, Jonathan, Rich, and I set out in a red Ford pickup truck to see what we could harvest from the curbs of Ann Arbor's West Side. It was a beautiful day. We had set metal 55-gallon barrels in the bed of the truck to hold glass bottles and steel and aluminum cans. We had brought a baseball bat to crush bottles, but someone had picked up a yard long piece of steel re-bar from the ground at our storage site on Felch Street, and this proved to be a much better glass smasher. It was necessary to smash glass as we drove to preserve space in the truck bed. Although the HAT campaign had been successful, the bottle deposits had not yet gone into effect (this happened in November 1978), so we were deluged with bottles and cans. We also had trouble with the newspapers. When stacked flat, they tended to slide and shift when the truck turned or accelerated. It was some months before Fred Stoll discovered the best technique to stack newspapers, which was on end, along the back of the cab. Fred is now an engineer, go figure.
We were exhilarated to see how many residents had heeded our call to put their recyclables on the curbside. Being young environmentalists, we had assumed that young people would be our best "customers," but we soon found that the older homeowners, who had lived through the rationing and recycling days of World War II, had never completely forgotten the habits they learned then. The backbone of the early Recycle Ann Arbor participant base was middle-aged or senior citizens, often of German extraction. It was as if they had waited patiently for 33 years for someone to start collecting scrap metal, glass, and paper again!
As I recall, we made 150 or 180 pickups that first day. Of course, in those days, there were no fancy plastic totes. Each material (newspaper, cardboard, steel cans, aluminum cans, clear glass, brown glass, and green glass) had to be set out separately in bundles, bags, or boxes. Although it was fun and novel to drive up and down the routes collecting recyclables, we soon became worried that we would not finish the entire pickup area before darkness fell. This would be calamitous because we felt that people were 'trying us out' and would not continue the effort of 'curbing' their recyclables if we did not establish a very trusty record of pickup.
We drove to the Spring Street home of our friends Garrett Lussenden, Merri Walters, and Chris Harker, and prevailed upon them to help us finish the collection. I recall that Garrett briefly locked himself in the bathroom to avoid coming. In the end, however, all three joined on the truck and we made fairly short work of the rest of the streets. We had made all the pickups and tediously unloaded the materials at Felch Street before darkness fell.
Beside our modest pile of recovered materials, we felt sweaty, a bit dazed, and very proud of ourselves. I still have a photo of the six of us together next to that pile, and it is one of my proudest possessions. Who would have predicted that our ragtag group would eventually become one of the strongest recycling programs in the nation?
I could go on with many anecdotes about the early days of RAA, and perhaps I will get the opportunity, but I will close now by mentioning that I met Tina, my wife to be, the following spring (1979). She threw herself into RAA, and the two of us were to be found driving or riding the 'blue truck' or the slightly less disreputable white recycling truck almost every time there was a pick up for the next four years. Our friends teased us that our future children would whine, "But, mom and dad, you said I could work on board the white truck today!" Well, we did get married and have two children who are well-trained recyclers and environmentalists, but so far the closest they have come to meeting our friends' long-ago predictions is when they protest about having to bring the recycling totes back on the porch when it's raining. They don't know how good they have it...