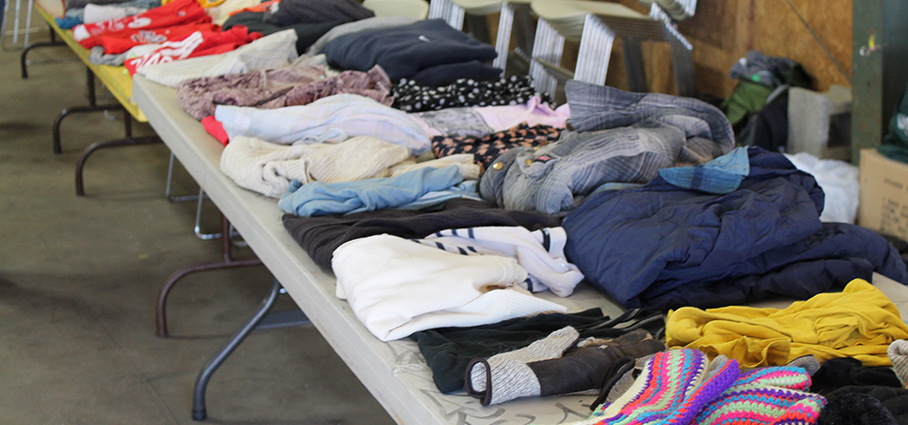 Recycling Tip for Better Results: Clothing and Textiles
Spring cleaning is almost here, which often means cleaning out your closet and discarding older items of clothing. Additionally, tired textiles you might want to purge include things like towels, bedding, and curtains. There's no reason these items have to go into the landfill, but they also should not go into the curbside recycling bin. Here in Ann Arbor, there are plenty of options for reuse (thrift stores) and recycling of your old clothing and textiles.

Pro tip: Before replacing clothing or textiles, ask yourself if you really need new items. If they are simply worn out a bit, can they be repaired or repurposed? Think creatively!

Why can't I put clothing or textiles into the recycling bin?
Clothing or textiles placed in the recycling bin contaminate the recycling stream which is meant to be clean, residue-free, and only made up of items meant for recycling curbside (paper, plastics, glass, etc). Although some clothing is made from recycled post-consumer material, it cannot be processed in the residential curbside collection system. Many textiles can be reused or repurposed when donated or recycled at a proper facility.
If I can't put it into the recycling bin, where can it go?
If clothing or textiles are in good, reusable condition we recommend donating to local thrift stores first. If you need to dispose of old textiles or clothing, our Drop-Off Station (DOS) at 2950 E. Ellsworth Rd. will take bags of textiles for recycling. Three bags are included with the $3.00 entry fee and each additional bag is $2.00 after that. Materials such as tattered clothing, curtains, upholstery, bedding, towels, shoes, and soft toys can be dropped off in bags. Items of good quality will be distributed through local thrift shops while lower grade textiles will be shredded for recycling into new products.
Stay tuned for March's "Recycling Tip for Better Results"- Furniture