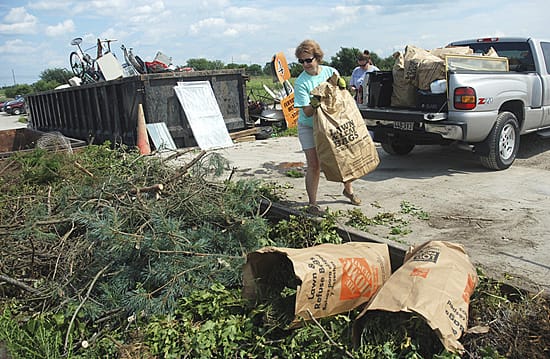 Attn: Ann Arbor Residents: Change in residential yard waste drop off program.
Effective Jan. 1, 2017, the City of Ann Arbor has changed the location for FREE yard waste entitled to Ann Arbor residents to the City of Ann Arbor Compost Center located at 4150 Platt Road. Residents will no longer be able to drop off yard waste at the Drop-Off Station for free. Ann Arbor residents are entitled to drop off up to 1 cubic yard of yard waste per day free of charge. In order to receive this entitlement, residents much present a valid driver's license or a recent water bill at the time of drop off at the Compost Center. Yard waste drop-off service is available at the City of Ann Arbor's Compost Center (4150 Platt Road) Monday through Friday from 8 am to 4 pm. Residents must first visit the scale house at the Materials Recovery Facility before and after dropping off their yard waste in order to verify material weights. This FREE service is only available to Ann Arbor homeowners and NOT to landlords, owners of multiple single-family properties or businesses.
Non-residents and those wishing to drop off more than 1 cubic yard of yard waste within a day are required to pay the usual drop off fees accrued at the Drop-Off Station on 2950 E. Ellsworth Rd. Drop-off recycling service (including yard waste compost) is available at the Drop-Off Station Tues. Thurs. From 8:30 am to 6:30 pm and Saturdays from 9 am to 6 pm. The Drop-Off Station charges $15/per cubic yard or $3/per yard waste bag.