Zero Waste Events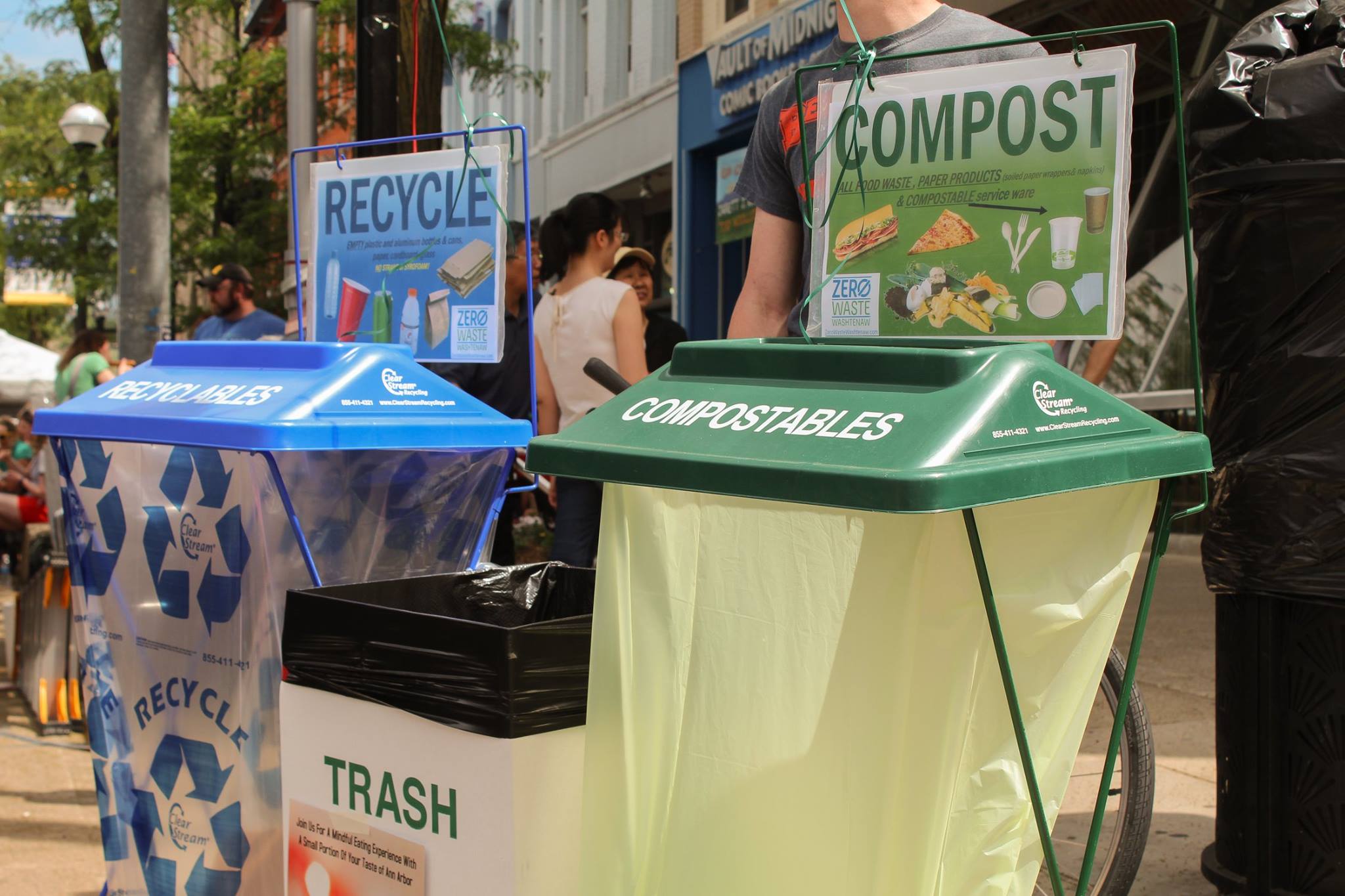 Recycle Ann Arbor partners with special events, large and small, to reduce their environmental footprint by working towards zero waste. Since 2012, the program has worked with event coordinators and individuals to reduce their overall waste while making conscious choices aimed at recycling and compost options. Pre-event consultation and event implementation is fee-based and varies depending on the event size, location, and additional factors.
For full program details click here.
Are you part of a Zero Waste Event? Review the Zero Waste Guidelines for exhibitors and food vendors. 
As of 2015, we have partnered with Washtenaw County to form Zero Waste Washtenaw.