The Plastic Pollution Solution is a pilot program of Recycle Ann Arbor in partnership with the Washtenaw County Food Policy Council that launched on July 3rd, 2018– International Plastic Bag Free Day.
The goals of the Plastic Pollution Solution campaign are to:
Educate the community about the issue of single use plastics.
Encourage the reduction and reuse of single use plastics.
Facilitate a convenient collection system for recyclable plastic bags and other soft plastics in the community.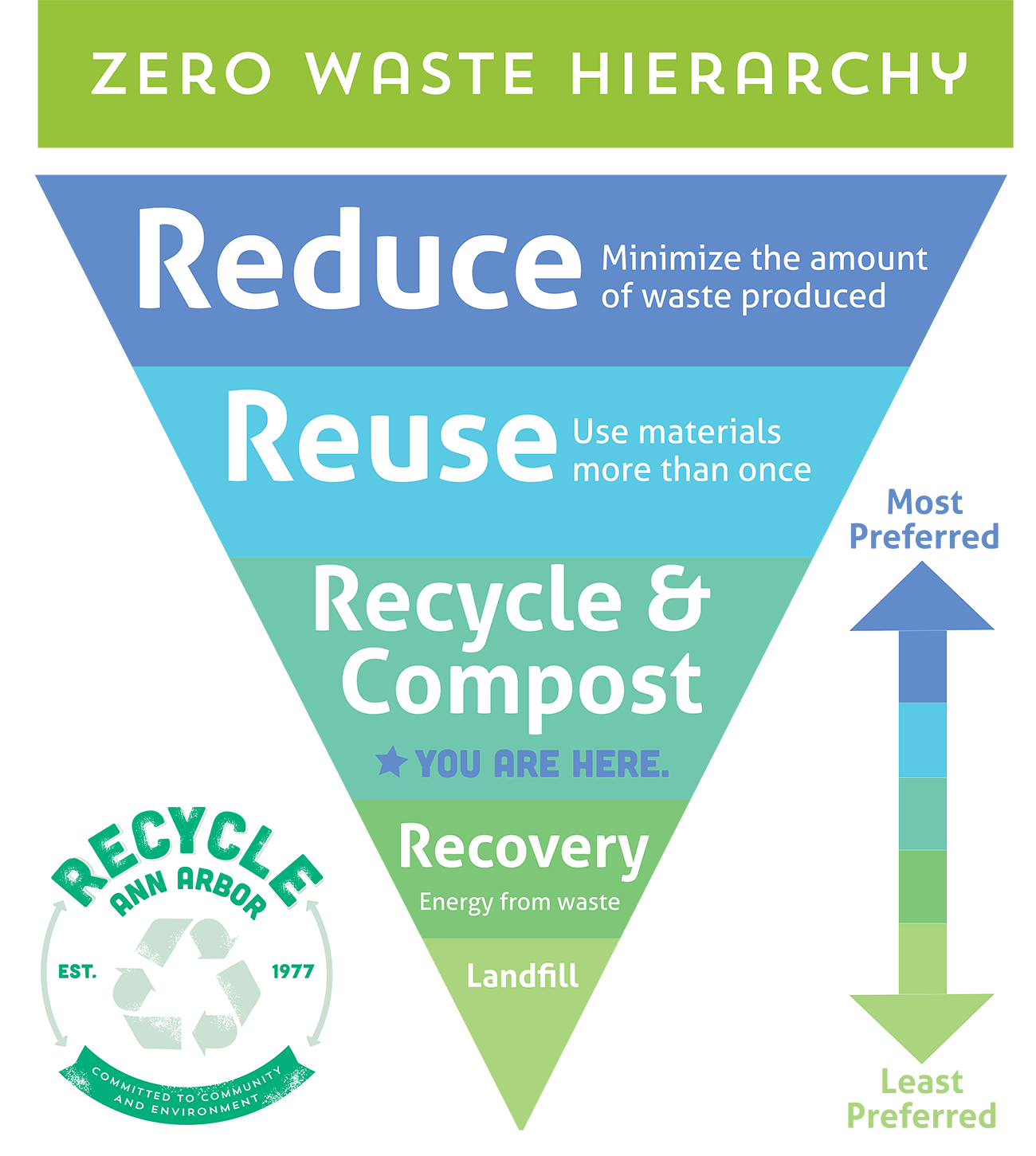 This campaign's focus is on single-use plastic bags and other soft plastics because they are not only contaminating our environment but also our single-stream curbside recycling system. Plastic bags and other flexible plastics pose a serious problem within our curbside recycling collection, creating contamination and damaging the recycling sorting equipment. In a changing recycling landscape that faces mounting obstacles, having clean, uncontaminated recyclables are crucial to future success. By providing resources to reduce, reuse, and properly recycle soft plastics, we hope to decrease the level of soft plastic contamination that we are currently seeing in our curbside collection program.
Properly Recycle Soft Plastics
Recycle Ann Arbor is facilitating the development of a diverse network of drop off locations collecting plastic bags and other soft, flexible plastics to ensure that they are recycled properly and do not end up in the landfill or worse, as pollution in our waterways.
Currently, you can drop off your soft plastics at Zingerman's Deli at 422 Detroit St. Ann Arbor, MI. Look for the green bins (see image below) located on the porch near the bike parking.
Zion Lutheran Church and Rudolf Steiner School are also participating in the pilot program as non-public collection locations that serve their congregations, students, and teachers. The program seeks to expand across the Ann Arbor Area in early 2019.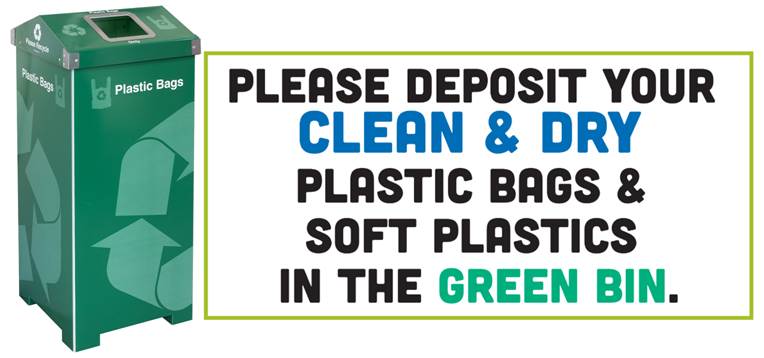 Pilot Program Details
Where: Zingerman's Deli - 422 Detroit St., Look for the Green Bin on the bike parking porch.
When: Pilot Program is running through Dec. 2018.
What: Soft Plastics: plastic grocery store bags, plastic packaging overwrap, sandwich bags, and bubble wrap. All plastic must be clean and dry and free of food residue.
Why: Soft plastics are contaminating the environment and the curbside recycling stream. Remember to reduce your plastic use whenever possible, and when plastic use is unpreventable recycle it properly.
COMPLETE LIST OF WHAT IS ACCEPTED
Grocery bags
Bread bags
Case overwrap
Dry cleaning bags
Newspaper sleeves
Ice bags
Wood pellet bags
Ziplock and other reclosable food storage bags
Produce bags
Bubble wrap and air pillow
Salt bags
Cereal bags
WHAT IS
NOT

ACCEPTED
Saran wrap / Cling wrap
Frozen food bags
Pre-washed salad mix bags
Chip bags
Candy bar wrappers
Get Involved
If you are interested in becoming a drop off collection location within the Plastic Pollution Solution network in 2019, fill out this form.