Recycle Ann Arbor's 40th Anniversary Celebration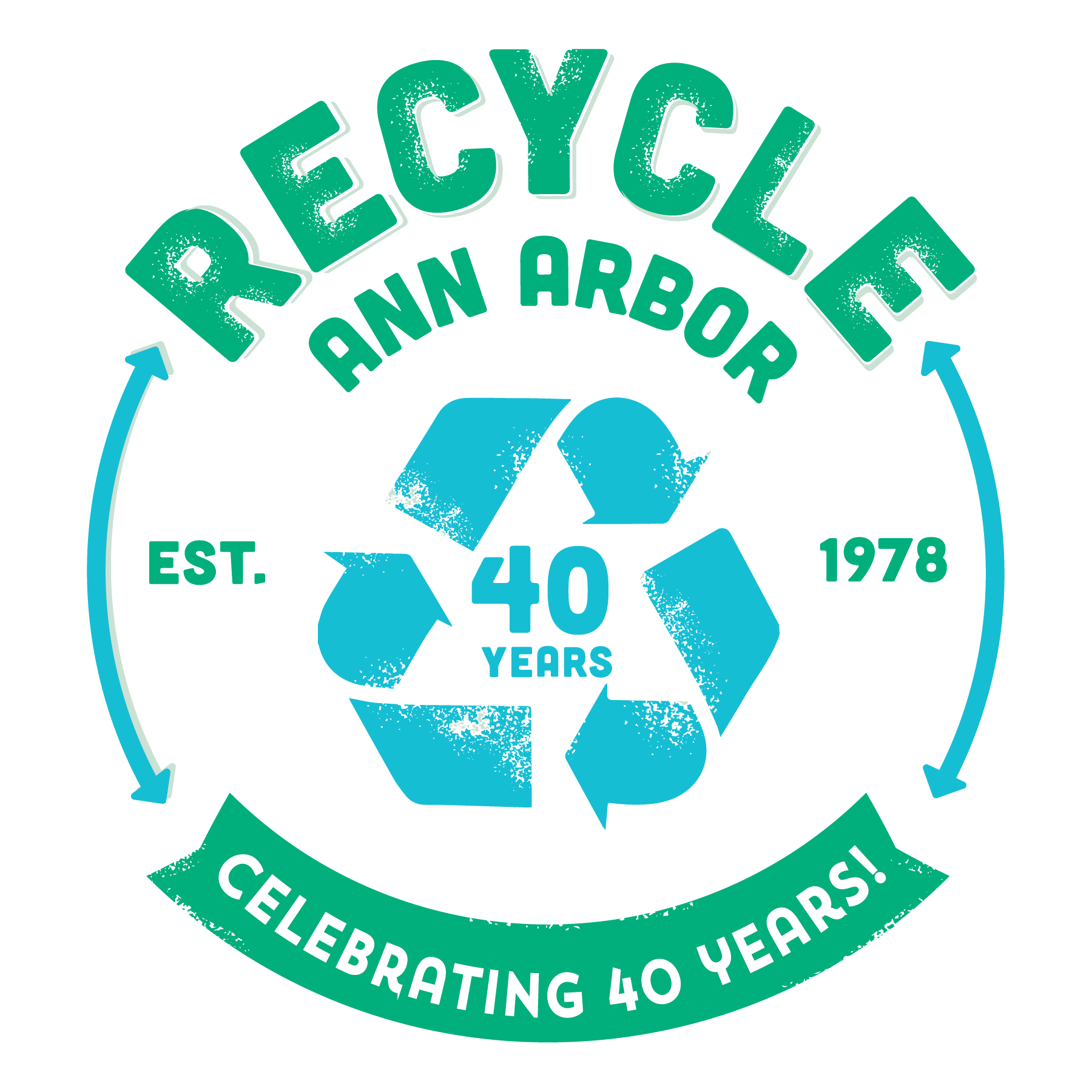 You're Invited!
Recycle Ann Arbor is celebrating 40 years. In 1978, Recycle Ann Arbor, a ragtag team of local environmentalists, began curbside collection on the streets of Ann Arbor. Read Dan Ezekiel, one of the RAA founders, recollect the very first curbside collection.
Celebrate with us at this year's Townie Street Party– no better place to celebrate such a hyper-local organization with its deep Ann Arbor roots. As an official sponsor of the event, Recycle Ann Arbor will host two booths at the event, one a kids craft where kids can repurpose an old T-shirt into a bag. An activity that helps the planet by reusing textiles and reducing plastic bag use. We'll also be previewing our latest pilot program "Recycle Ann Arbor's Plastic Pollution Solution." Learn about what we're doing to help reduce plastic bag pollution. Meet Recycle Ann Arbor staff and our team of volunteer Waste Wizards helping to keep Ann Arbor's recycling participation high and its contamination low.
RSVP on our Facebook today!
The Townie Street Party is a great family event with many local food vendors, kids crafts, music, a youth art show and more. We hope you'll join us to celebrate.
Volunteer with us! Assist with our kid's craft-- making t-shirts into reusable bags. We will have detailed "assignments" closer to the event, but right now we are recruiting helping hands for Mon, July 16th and for 2 shifts: 4:30-7:00pm and 7:00-9:30pm. Please email This email address is being protected from spambots. You need JavaScript enabled to view it. directly to sign-up.