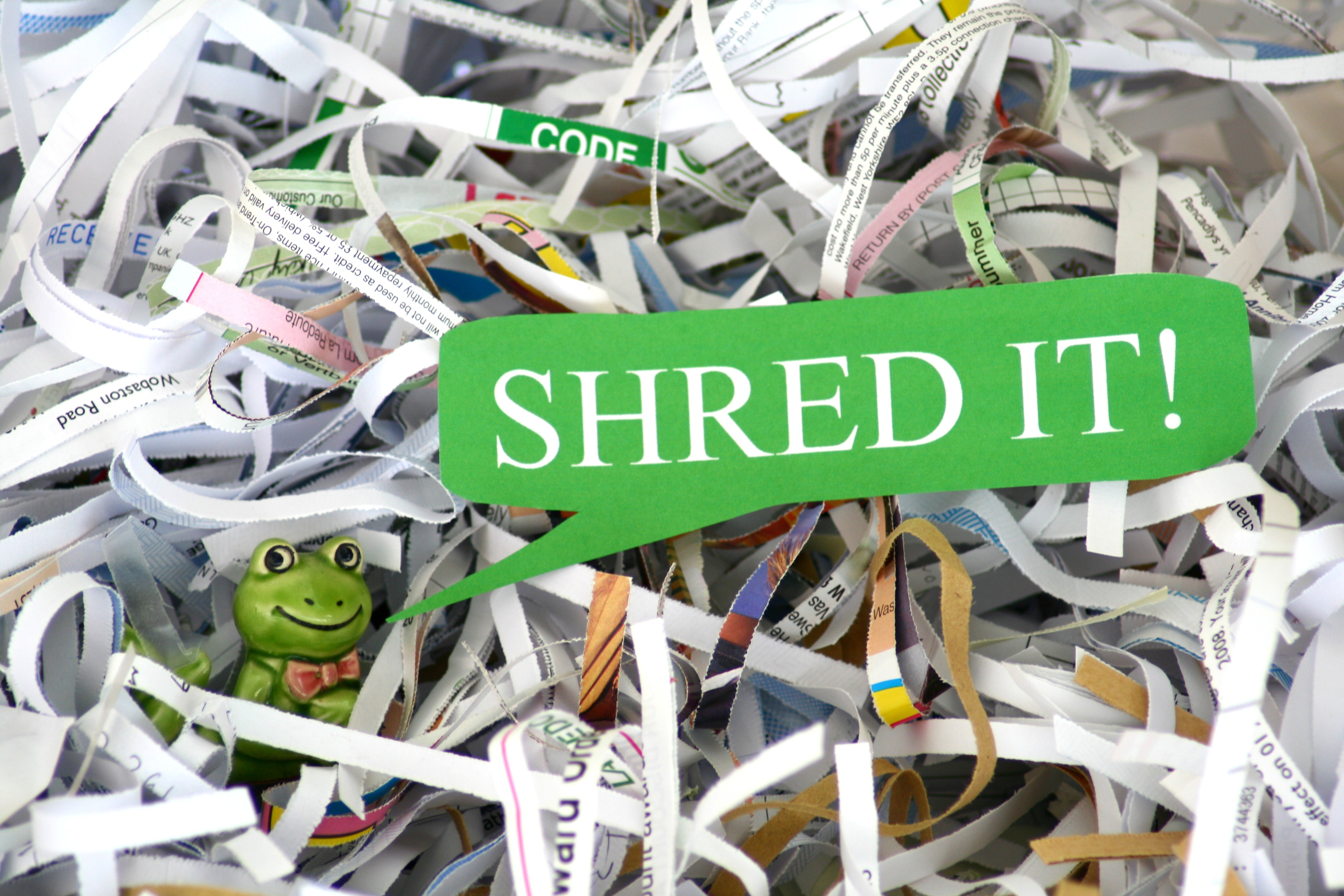 Live Document Shredding at the Recovery Yard
From April 14th through November 10th 2018, Live Document Shredding service will be offered at the Recovery Yard at 7891 Jackson Rd., Ann Arbor, MI. On the second Saturday of each month through November from 9 am to 12 pm, you can bring important documents and have them disposed of securely. In 2017, we were able to divert over 48,000 lbs of paper from the landfill. The live shredding service is offered at the Recovery Yard through our partners, Allshred Services. Allshred Services prides itself on taking numerous security steps to assure documents remain confidential throughout the entire process. Customers can stay on site to observe their documents being shredded. Once materials are destroyed, the paper shreds are transported to Allshred's secure facility by GPS-tracked trucks. Full information about the process can be found on their website.
PRICES:
$6/grocery bag
$8/banker's box
a grocery bag typically holds 16 lbs of paper.
Cash, check or credit card are accepted, but there is a $10 minimum for credit transactions. Cash or check is preferred.
If customers have over 20 boxes to shred, please contact Allshred Services directly at 419-467-2086.
Customers who may need service during the week and don't mind using 'lock-boxes' (paper is securely shredded off-site) can drop paper at Recycle Ann Arbor's Drop-Off Station at 2950 E. Ellsworth Rd. There is a $3 entry fee at the Drop-Off Station.
The Recovery Yard also accepts items such as cardboard, metals, and common household recyclables for drop-off recycling during these events – in addition to during the week. Additionally, they specialize in construction and demolition recycling as well as roll-off container rentals. For a full list of services and fees visit their division website.
To inquire about Recycle Ann Arbor's Recovery Yard services, including roll-off container rentals, please call 734-426-2280 directly. This facility is open for recycling drop-off 6 days a week: Monday to Friday, 7:30 am – 4:00 pm, and Saturdays 8:00 am to 2:00 pm.
Upcoming Dates:
4/14/2018
5/12/2018
6/9/2018
7/14/2018
8/11/2018
9/8/2018
10/13/2018
11/10/2018